You have two ways to manage your deliveries: Skipping and Scheduling individual deliveries (good for when you know the dates that you want/don't want boxes), and Pausing and Resuming the subscription (good for when you don't know when you want your next box).
Just log in to your account, go to 'My delivery schedule' and you'll be presented with a 4 month calendar view. Click any week to turn it red or 'skipped'. Click it again to turn it green or 'scheduled'.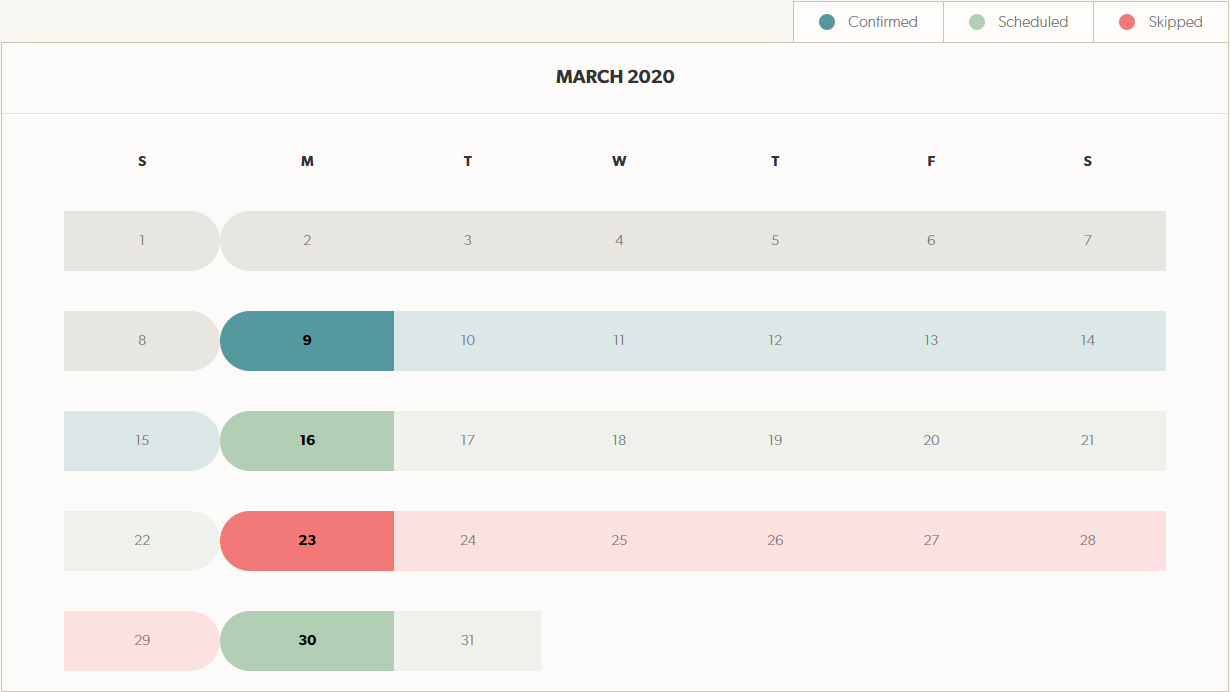 Not too sure when you'd next like to order? Scroll to the bottom and select "Click here to select your last delivery date" and you can pause the account indefinitely.

Once you'd like to resume the subscription, you just go back to the same page and there'll be an option to 'Click here to select your start date.' This will start your deliveries up again on a weekly basis from that date, and then you can skip and schedule deliveries again with the calendar view.
Check out our upcoming menus here: https://woop.co.nz/our-boxes